Case Study
Smartphone Material Profiles
An analysis of ten key materials used in smartphones, interwoven with powerful insights around opportunities for improving global material supply chains, commissioned by Fairphone.
Business challenge
Innovative electronics company Fairphone asked us to identify opportunities to improve the operating practices of the businesses in its minerals' supply chains with an overarching goal of enhancing the lives of communities touched by the making of smartphones.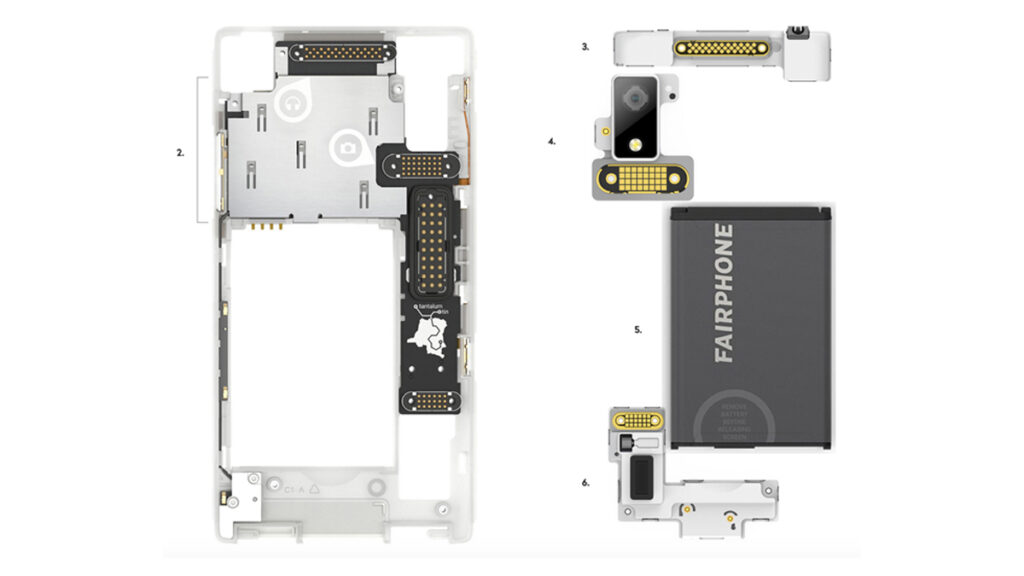 Our approach
As well as making sustainable mobile phones, Fairphone seeks to drive momentum towards a fairer electronics industry. To identify the right opportunities for Fairphone, we needed to develop an approach that matched their strategic ambitions and their corporate culture.
We began with an analysis of 38 of the materials in a smartphone, selected using a set of criteria based on Fairphone's supply chain needs and our knowledge of mining, mineral processing and supply chain management. This allowed us to prioritise issues, geographies, metals and industry segments and then identify opportunities for intervention by Fairphone and its industry peers.
We combined that information with findings from Fairphone's recycling and mining indicators and, from our original list of 38, prioritised the ten materials critical for smartphone functionality that are most used by the consumer electronics industry. The result is Fairphone's Smartphone Material Profiles report which highlights the issues and opportunities for each material.
The report:
Gives key information about each material including its use in smartphones and in other industries.
Identifies top producer countries for each material and details the associated country risks.
Describes opportunities for change for every issue associated with a material.
Lists existing industry initiatives, projects and stakeholders that seek to address material-specific issues.
Client benefits and broader industry impact
Our relationship with Fairphone predates the publication of the Smartphone Material Profiles report, and we're confident that it will continue long after.
Project partners and methodology
To create the Smartphone Material Profiles report, we used more than a hundred references of publicly available information as well as drawing on our own internal expertise. We developed the report's design graphs and presentations and we helped Fairphone write both the report and the accompanying blogs.
Hear from our Partners
Fairphone
Laura Gerrisen, Value Chain Programme Manager
We needed a firm that had the knowledge of supply chains and risk management to help use identify sources of responsible gold for our supply chain – it seems like an almost impossible task, but we managed to find a way with the help of TDI .