ASM
9th October 2023
The Lens of Humanity: Artisanal Cobalt Mining Through Photography
David Sturmes-Verbeek, TDi's head of Strategic Partnerships and Innovation, is not just a leader in sustainability – he is also an avid artist and storyteller. Through a compelling new photo exhibition, David unveils the often complex and nuanced world of artisanal cobalt mining. A world that, without the help of his discerning lens, often remains misunderstood and oversimplified.
The Story Behind the Lens
David's photography motivation stems from challenging prevailing narratives about artisanal miners, also known as "creuseurs" in French. His extensive work in East and Central Africa and South America – bringing to life the workings of the Kamilombe cobalt mine site near Kolwezi, DRC, with his current travelling photo exhibition – captures the essence of the ASM cobalt sector, and David's photos aim to break stereotypes, highlight the socio-economic development potential and advocate for the professionalisation of artisanal and small-scale mining.
David's exhibition collection spans over two years, from his work at the Fair Cobalt Alliance, with several photos taken in collaboration with Olivier Delafoy who is the publisher and chief editor of the Congolese mining publication Mining & Business.
David has taken a unique step to bridge the gap between data-driven consulting and human stories. Through his captivating photo exhibition, he brings to life the intricate realm of artisanal cobalt mining. David's work has already graced international platforms, with exhibitions at the Cobalt Congress in Istanbul, the DRC Mining Week in Lubumbashi and the IFA Trade Fair in Berlin earlier this year. His upcoming showcase at the London Metal Exchange and the Responsible Mineral Initiative – Responsible Business 2023 Annual Conference in Santa Clara promises to offer a unique glimpse into the daily lives of artisanal miners.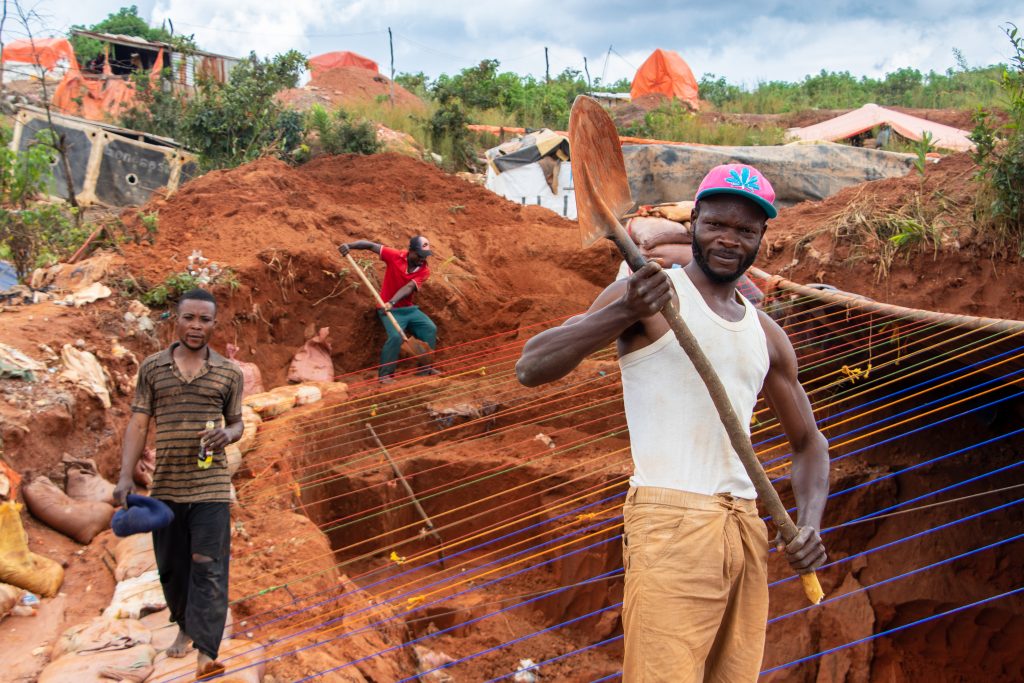 David's journey into the mining sector started with a fascination for artisanal gold mining in Uganda during his dissertation. Over the years, he visited over 50 mine sites across continents, driven by a belief in the overlooked potential of the artisanal mining sector as a driver of socio-economic progress. With an academic background in international development and a lifelong passion for photography that started at a young age, documenting these visits became a natural extension of David's efforts to drive investment into the sector.
David notes that artisanal mining is riddled with challenges, from hazardous working conditions to issues of child labour and fair value retention. Legal ambiguities, lack of formalisation, and conflicts with large-scale mining operations add to the difficulties. Despite these challenges, David feels that artisanal mining remains a vital source of livelihood for millions, often overshadowed by negative portrayals in the media.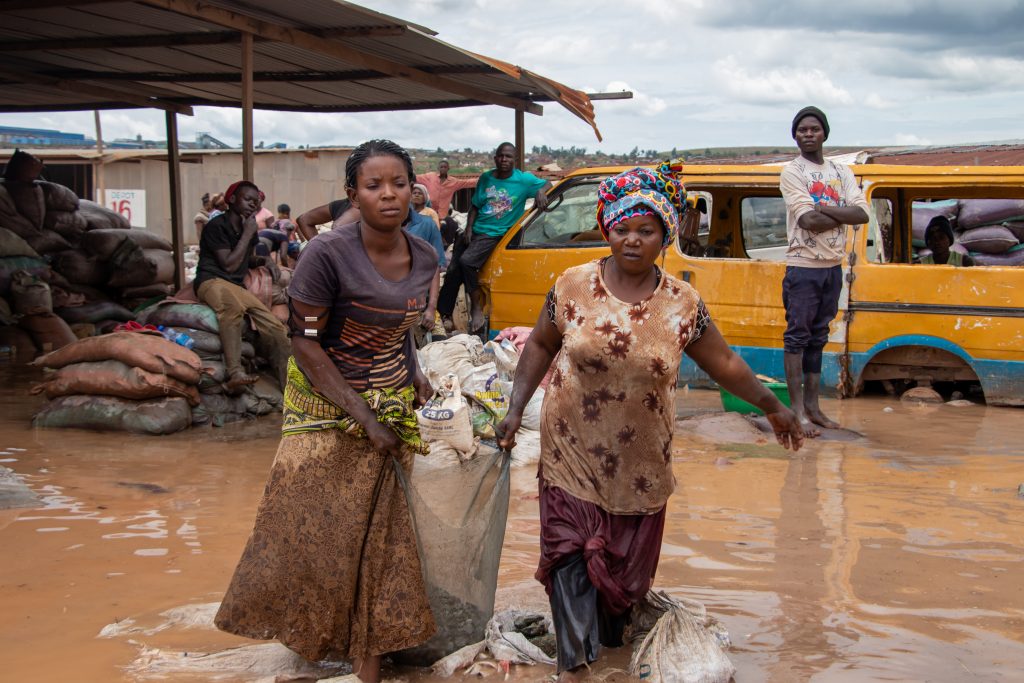 His primary goal for his exhibitions is to humanise artisanal and small-scale mining, particularly in the cobalt sector. With a focus on the DRC, the exhibition sheds light on the complexities of the minerals supply chain. David aims to encourage companies to engage responsibly with the sector, emphasising the need to invest in professionalisation to improve conditions upstream and advocating against disengagement from the sector as a strategy to avoid association with the challenges at hand.

Fostering Connections and Integrity
David encourages aspiring photographers to approach their work empathetically, acknowledging the individuals behind the lens and fostering a deeper understanding of the stories they aim to tell. When capturing these themes through authentic pictures, David emphasises the importance of engaging with your subjects on a human level and seeking their consent to capture snapshots of their lives with dignity.
Through David's lens, artisanal cobalt mining emerges not just as an industry but as a vibrant tapestry of lives, each deserving of recognition and understanding. David hopes the exhibition will provide a human face to the story of artisanal mining, dispelling prevailing notions that ASM can be reduced to mere statistics and a latent supply chain risk.

To learn more about David and his work, you can find him here.